Details

February 16, 2022
2:00-3:00PM
Managing an OSHA Inspection - Webinar
with Abigail White

Safety Directors Webinar Series
Managing an OSHA Inspection
OCILB / KY CEU 1HR Business
Wednesday, February 16, 2022
2:00 PM Eastern / 1:00 PM Central
Join Abbie White from Auman, Mahan & Furry as she helps you Manage an OSHA Inspection!

Reasons for an OSHA Visit
The Inspection Process
Citations
Informal Conference
Notice of Contest
Post Hearing Procedures
Penalty Calculation
State OSHA Plans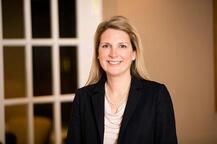 Abbie is a shareholder and director practicing in the OSHA and Workers' Compensation defense groups at Auman, Mahan & Furry. Abbie represents employers of all sizes in matters related to occupational safety and health. Abbie often works with clients to develop and improve their company safety and health programs, and routinely counsels clients in issues related to compliance with OSHA's constantly evolving safety and health regulations.
This webinar is FREE to attend but
you must be registered in advance!
More Education offerings made convenient to you as a service of your
Industry Fund!

Questions regarding registration? Please contact Emily Mandich (888) 294-0084
2022-02-16 14:00:00
2022-02-16 15:00:00
America/Detroit
Managing an OSHA Inspection - Webinar
   Safety Directors Webinar Series Managing an OSHA Inspection OCILB / KY CEU 1HR Business   Wednesday, February 16, 20222:00 PM Eastern / 1:00 PM Central   Join Abbie White from Auman, Mahan & Furry as she helps you Manage an OSHA Inspection! Reasons for an OSHA Visit The Inspection Process Citations Informal Conference Notice of Contest Post Hearing Procedures Penalty Calculation State OSHA Plans Abbie is a shareholder and director practicing in the OSHA and Workers' Compensation defense groups at Auman, Mahan & Furry. Abbie represents employers of all sizes in matters related to occupational safety and health. Abbie often works with clients to develop and improve their company safety and health programs, and routinely counsels clients in issues related to compliance with OSHA's constantly evolving safety and health regulations.      This webinar is FREE to attend butyou must be registered in advance! Register Online More Education offerings made convenient to you as a service of yourIndustry Fund!   Questions regarding registration? Please contact Emily Mandich (888) 294-0084
----