Complete Story

08/08/2022
MCACO Members: September Trade Show
MCACO Manufacturers & Suppliers:
This year instead of our annual October Joint Table Top Expo w/ ASHRAE, ASPE, & SFPE the Mechanical Contractors Assoc. of Central Ohio is encouraging you all to exhibit at this years' MCAO Convention & Tradeshow right here in Downtown Columbus!
Please join us for this unique annual event designed exclusively for Ohio's signatory sheet metal and mechanical contractors as well as your local engineers. Come celebrate our strong partnerships and successful industry advocacy!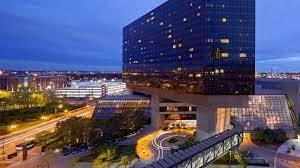 September 22-23rd at the Hyatt Regency Hotel in Downtown Columbus
Education designed specifically for signatory mechanical and sheet metal contractors
Exhibits from the industry's top suppliers
Entertainment, Tours and Ohio Leaders at the Statehouse Gala featuring Stranger than Fiction!
Leadership and Planning Program for Field Leaders and Project Managers
Cyber Security Program for IT Specialists
16.5 OCILB CEUs approved & KY CEUs pending
Exhibitor Booths are filling up fast!
Please see the link below to get registered today!
Please visit: www.mcaohio.com for more information!
Feel Free to Take Advantage of some of the MCAO 2022 Convention Sponsorships!
*Room Block Cut-Off Date is approaching!
Book your hotel stay with our group discount rate!
Click Here to Book your Hotel Reservations Online
Hyatt Regency Columbus
350 N. High Street
Columbus, OH 43215
Group Rate: $199.00 + tax
Group Name: MCAO
Room Block Cut-Off Date: August 31, 2022
*To book your room over the phone, dial PH: (614) 463-1234 or (877) 803-7534
MCAO looks forward to seeing you!

---