Details

December 7, 2023
4:00PM - 6:00PM EDT
MCACO Holiday Social
The Ellis
MCACO 2023 Holiday Social
Cigar & Bourbon Night
Enjoy a Holiday Happy Hour with heavy hors d'oeuvres, whiskey, bourbon, and cigars! Acoustic sounds from the band, heated patios, and networking with your local contractors of the MCACO!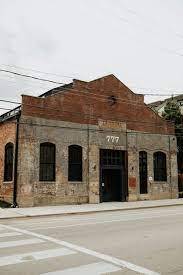 Thursday
, December 7, 2023
The Ellis
777 N. 4th St
Columbus, OH 43215
4:00p.m. - 6:00p.m.
valet services will be provided*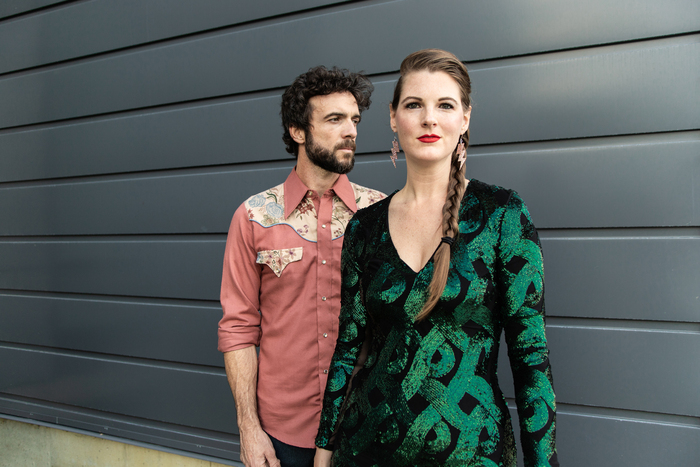 Stone & Snow performing Live!
The band's multi-genre sound pulls from folk, indie rock, swing and soul — somehow stitching it all together seamlessly…" –Elle Mannion, NPR Music
Named "Best Folk/Soul Artist" at the 2022 Richmond International Film + Music Festival, Stone & Snow is a Cincinnati-based Americana pairing of songwriters and multi-instrumentalists, Karen Bridges and Clint Thomson.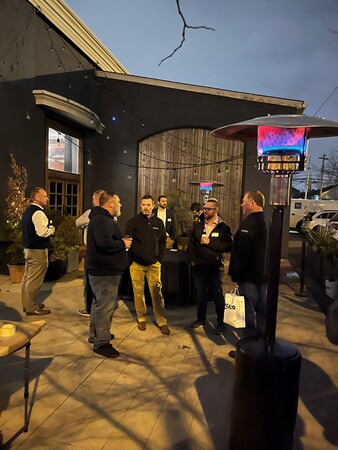 MCACO Contractors (MCACO/IPF Affiliate) may attend at no additional cost. This event is a service of the industry fund.
The fee is $50.00 for our suppliers, manufacturers and service providers (Sustaining Members)
or you can call JaMaya Tate at 614-459-0770 to assist you with registration as well as providing you with any additional information you may need.
Registrations must be received by Friday, December 1st at Noon.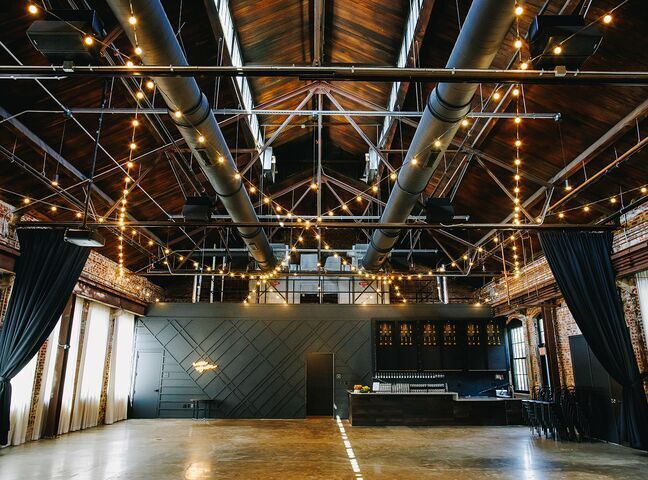 The Ellis is a modern industrial event venue in the heart of Italian Village in downtown Columbus, Ohio. Constructed in a historic early 1900s industrial building, the venue features exposed brick, high ceilings, arched windows, and polished concrete floors. Modern fixtures and décor highlight the original structure, including the wood trellis wall with preserved moss, globe lights, and the built-in statement bar with a reclaimed bar front.
MCACO Upcoming Events! Mark Your Calendars:
MCACO Installation Banquet - Guests are Welcome!
Scioto Country Club
Saturday, January 14, 2023
5:00pm
Add to Calendar
aCLuDhaqizCaPxAftmqF167204
12/07/2023 04:00 PM
12/07/2023 06:00 PM
false
America/New_York
MCACO Holiday Social
MCACO 2023 Holiday Social Cigar & Bourbon Night    Enjoy a Holiday Happy Hour with heavy hors d'oeuvres, whiskey, bourbon, and cigars! Acoustic sounds from the band, heated patios, and networking with your local contractors of the MCACO!       Thursday, December 7, 2023 The Ellis 777 N. 4th StColumbus, OH 43215 4:00p.m. - 6:00p.m.  valet services will be provided*                 Stone & Snow performing Live!  The band's multi-genre sound pulls from folk, indie rock, swing and soul — somehow stitching it all together seamlessly…" –Elle Mannion, NPR MusicNamed "Best Folk/Soul Artist" at the 2022 Richmond International Film + Music Festival, Stone & Snow is a Cincinnati-based Americana pairing of songwriters and multi-instrumentalists, Karen Bridges and Clint Thomson. www.stoneandsnow.com       MCACO Contractors (MCACO/IPF Affiliate) may attend at no additional cost. This event is a service of the industry fund. The fee is $50.00 for our suppliers, manufacturers and service providers (Sustaining Members)     Click Here to Register!       or you can call JaMaya Tate at 614-459-0770 to assist you with registration as well as providing you with any additional information you may need.   Registrations must be received by Friday, December 1st at Noon.   The Ellis is a modern industrial event venue in the heart of Italian Village in downtown Columbus, Ohio. Constructed in a historic early 1900s industrial building, the venue features exposed brick, high ceilings, arched windows, and polished concrete floors. Modern fixtures and décor highlight the original structure, including the wood trellis wall with preserved moss, globe lights, and the built-in statement bar with a reclaimed bar front.       MCACO Upcoming Events! Mark Your Calendars: MCACO Installation Banquet -  Guests are Welcome!Scioto Country ClubSaturday, January 14, 20235:00pm  
The Ellis